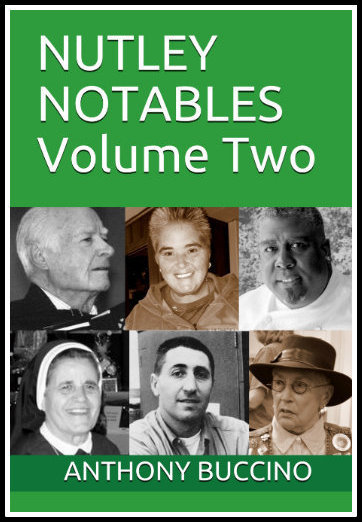 Nutley Notables
The Men and Women Who Made a Memorable Impact on Our Hometown,
Nutley, New Jersey - Volume Two
By Anthony Buccino
The township of Nutley, New Jersey, has accumulated a wealth of celebrated and eccentric people who over-shadowed the salt-of-the-earth folks who lived here, raised their families and built the town into the place that Norman Rockwell only dreamed of illustrating for the cover of the Saturday Evening Post.
We've co-mingled the people with the history of our town and although you think you know your Nutley history, there are bound to be a few surprises here.
Order here Amazon
---
Book Signings and Autograph Parties
Does your local group want to learn about Nutley Notables?