Featured individuals will run the gamut from politicians to high school coaches and athletes; from notorious personalities to beloved entertainers. Their images and stories will document the unique
contributions they've made that shaped our community today.
---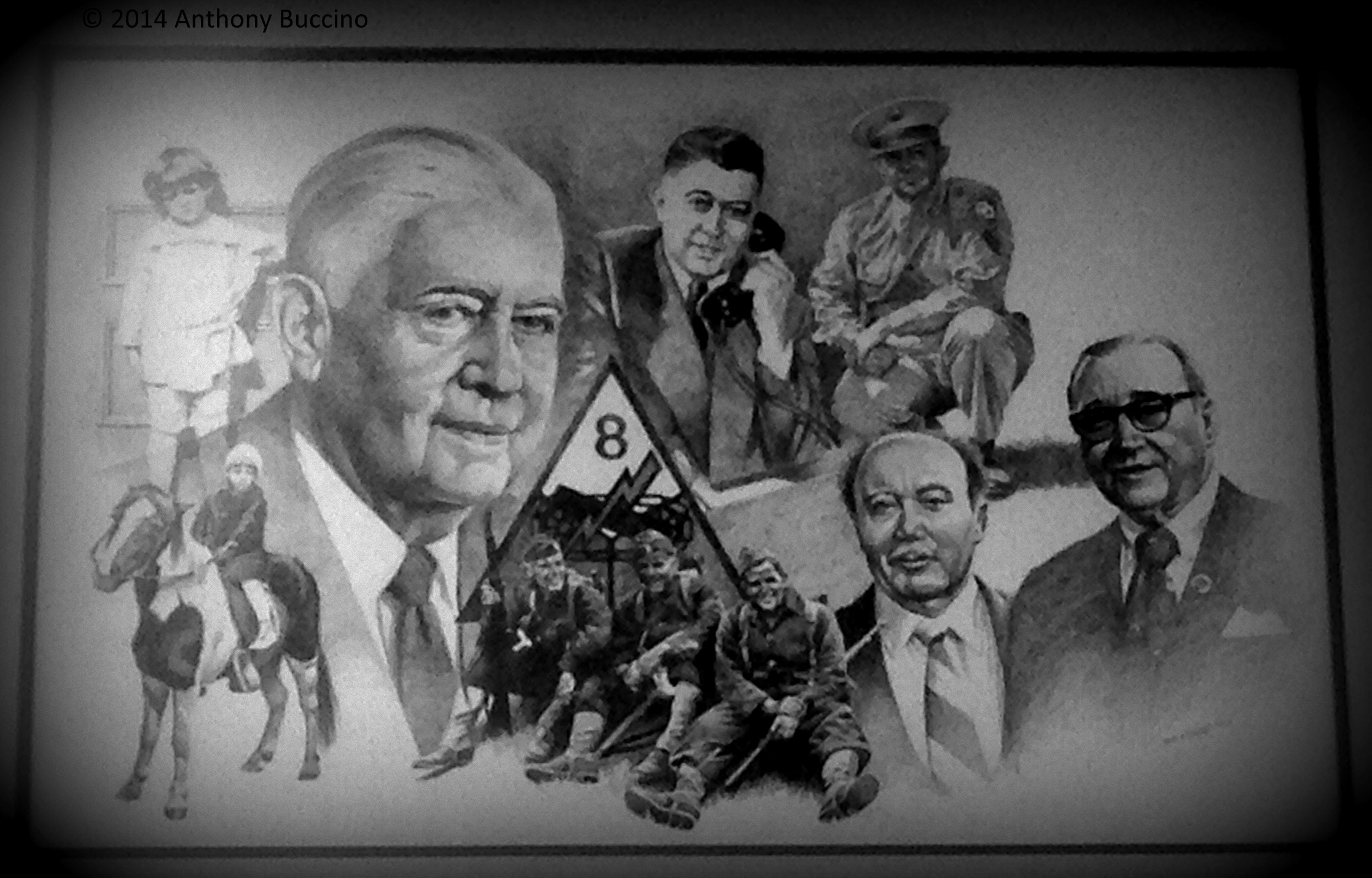 The township of Nutley, New Jersey, has accumulated a wealth of celebrated and eccentric people who over-shadowed the salt-of-the-earth folks who lived here, raised their families and built the town into the place that Norman Rockwell only dreamed of illustrating for the cover of the Saturday Evening Post.
We're going to tell you about a few of them, some you may know and many you will not forget.
Our Nutley Notables volume one included Old West sharpshooter Annie Oakley who has a street here named in her honor; home-diva Martha Stewart who grew up on Elm Place and often writes of growing up in Nutley; and others.
At all our events we asked for your suggestions for candidates to include in Nutley Notables - The Men and Women Who Made a Memorable Impact on Our Hometown, Nutley, New Jersey Volume Two
We want your suggestions for Volume Two
While we compile research on many of the Nutley folks, we remain open to your suggestions for inclusion in this unique collection. Our categories include but are not limited to contributions in these fields:
History
,
Literature
,
Art and Artists
,
Entertainment
,
Education
,

Medicine/Science
,
Military Service
,
Sports,
Business
,
Public Service
Check out our list below of a few of who's who in this new book.
Email your suggestions for profiles in volume two.
---
Nutley Notables
The Men and Women Who Made a Memorable Impact on Our Hometown,
Nutley, New Jersey - Volume Two
By Anthony Buccino
---
Who's Who ... So far, a few
Who may appear in Volume Two
History
Vivian Fikus
Gertrude Guenzler
Elvira Kinsley
Frank Klotz
George La Ponte
Beatrice Perry
Edgar Sergeant
Public Service
Bertha Clark
Laurie Cooper
Marilyn Craine
Joyce Donadio
Dorothy Greengrove
Abbie Magee
Louise Miller
Margaret Mountsier
Dorinda Peddieson
Mrs. Arthur Proal
Writers
Countess Dorothea De St. Clement
Barry Lenson
Tina Nocera
Joan Verniero
Art and Artists
Estelle Manon Armstrong
Robert Bowden
Harry Chase
Earl Stetson Crawford
Frederic Dorr Steele
Mary Florence Sargant
Dick Kramer
Tom Lovell
Anthony Maddaloni
Anne Steele Marsh
Frederick Dana Marsh
Abram Molarsky
William Pène du Bois
Medicine/Science
Elizabeth Brackett
Steven Clarke
Annette Cozzarelli
Dominick Rubino
Murray Strober
Theodore Berger
Arthur Davis
Dorothy Eldridge
Max Hoffer
Mike O'Hara
Michael Surgan
Entertainment
Wilson Aubrey Trio
Paul Bartel
Elan Carter
Teresa Cebrian
Rick Corso
Bill Griese
Larry Hunt
Melanie Mitrano
Charles Nunzio
Ada Weigel Powers
Mark Radice
Catherine Thorpe
Sharon Van Etten
Sports
Ray Blum
Don Chuy
John 'Jackie' Cullen
Bucks Josephs
Frank Kirkleski
'Balls' Mahoney
Gil McDougald
Milt O'Connell
Angelo Pucci
Sam Stellatella
Mel Stottlemyre
Anthony Tedesco
Art Zinicola
Education
Norma Hall
Ruth Keenan
Betty Gambaro
Sr. Romilda Chiga
Elsie Ciccone
Miss Clendinning
Twig Johnson
Mary Perrotta
Kathleen Serafino
Frances Shannon
Public Service
Tommy Booth
Robert Citrino
Lisa Danchak-Martin
Gail Ferrara
Michelle Fleitell
Jill Fenske
Wendy Galloway
James Glotzback
Sally Goodson
Anne Rotonda
Peggy Rummel
Florence Rutan
Rosalie Scheckel
Grace Seymour
Walter Smith
Michael Viola
Tell us who we are missing
and please share your photos and anecdotes
Subject to change
Don't be shy, click here to email your comments and suggestions for volume 2
---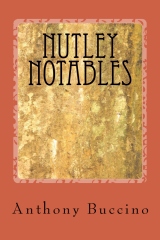 See who's profiled in
An earlier incarnation of this work was known as Legendary Locals of Nutley.
---
The Nutley Notables project is not funded or underwritten by any group or government entity.